Potassium Dichromate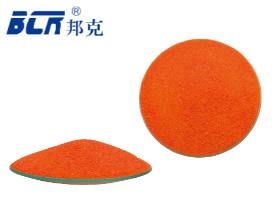 Potassium Dichromate is a common inorganic chemical reagent, mainly used in the producing of chrome oxide green, potassium chromate, chromate yellow pigments, welding electrode, match, chromic potassium alum and chemical reagent. Also used in steel passivating and used as oxidizing agent.
Packing: in 25Kg net bags, 40 bags on one pallet.
it's mainly for overseas market, basic information as follows:
Shipping Name: POTASSIUM DICHROMATE
HS CODE: 28415000
UN NO:3086
CLASS NO.: 6.1+5.1
PG II
Storage: Avoid moisture, heat and shock during storage and transportation. Keep away from combustibles.
The full specs and TDS for potassium dichromate is available on request.